800 Numbers by Profession: Enhancing Business Communication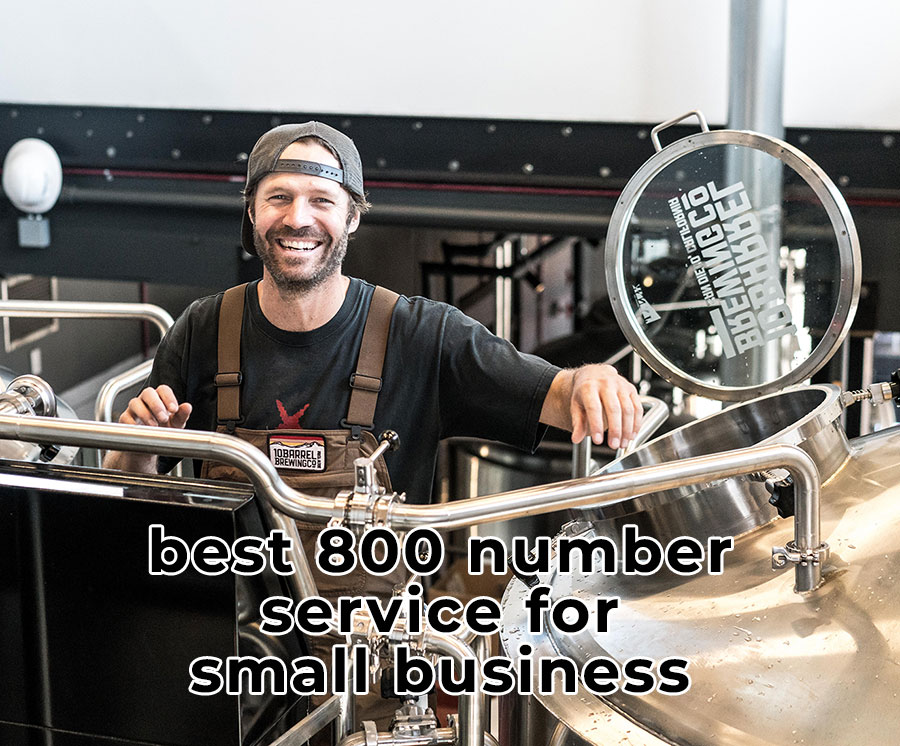 Toll-free 800 numbers are valuable communication tools for businesses across various industries.
They enable customers to contact a company without incurring any charges, fostering a professional image and enhancing customer service.
From healthcare and legal services to real estate and retail, 800 numbers can be customized as vanity numbers to suit specific professions, making them memorable and easily recognizable.
Implementing a toll-free 800 number in your business, regardless of the industry, can help build credibility, increase customer satisfaction, and boost brand recognition.
Healthcare: Medical professionals, dental clinics, and pharmacies can use 800 numbers to provide patients with an easy-to-remember contact for appointments, inquiries, and emergencies.

Legal Services: Law firms and attorneys can establish a memorable toll-free number, making it simple for clients to reach them for consultations and case updates.

Real Estate: Agents and brokers can create a professional image with a vanity 800 number, allowing potential buyers and sellers to connect with them quickly and easily.

Retail: Retail businesses can use an 800 number to offer customer support, take orders, and address inquiries, enhancing customer satisfaction and encouraging repeat business.
Financial Services: Banks, credit unions, and financial advisors can provide a toll-free number for clients to access information about their accounts, loans, or investment options.

Education: Educational institutions and tutoring services can use an 800 number to facilitate easy communication between parents, students, and staff, streamlining inquiries and registration processes.

Hospitality: Hotels, restaurants, and travel agencies can leverage toll-free numbers to simplify reservations, bookings, and customer service, improving overall guest satisfaction.

Home Services: Contractors, plumbers, and electricians can create a memorable 800 number, making it effortless for clients to contact them for quotes, scheduling, and emergencies.
Importance of Profession-Tailored Toll-Free 800 Numbers and Their Role in Marketing
Profession-tailored toll-free 800 numbers are vital for businesses across various industries, as they offer a cost-free communication channel for customers and help establish a professional image. Customized vanity numbers make it easy for clients to remember and connect with a specific business, boosting brand recognition and credibility. Toll-free 800 numbers play a significant role in marketing by improving customer satisfaction, generating leads, tracking campaign effectiveness, and driving sales.
Brand Recognition: A memorable, profession-specific 800 number makes it easy for customers to associate the number with your business, strengthening your brand identity.

Lead Generation: Toll-free numbers serve as a direct response tool in marketing campaigns, encouraging potential customers to call for more information or to make a purchase.

Call Tracking: Toll-free numbers enable businesses to track call data, including call volume, location, and duration, providing valuable insights for optimizing marketing strategies.

Enhanced Customer Satisfaction: Offering a free and easily accessible communication channel demonstrates a commitment to customer service, leading to increased satisfaction and loyalty.

Memorable Advertising: Vanity 800 numbers tailored to a profession can be incorporated into various marketing materials, such as billboards, radio ads, and online campaigns, making them memorable and easy to recall.

Multi-Channel Marketing Integration: Toll-free numbers can be used seamlessly across different marketing channels, including print, digital, and broadcast media, creating a unified brand presence.

Competitive Advantage: A unique, profession-specific 800 number can differentiate your business from competitors and position your brand as a leader in the industry.
By understanding the importance of a profession-tailored toll-free 800 number and its role in marketing, businesses can leverage this communication tool to enhance their brand image, improve customer satisfaction, and drive business growth.
Here is a list of 800 numbers.