Accountants Vanity Phone Numbers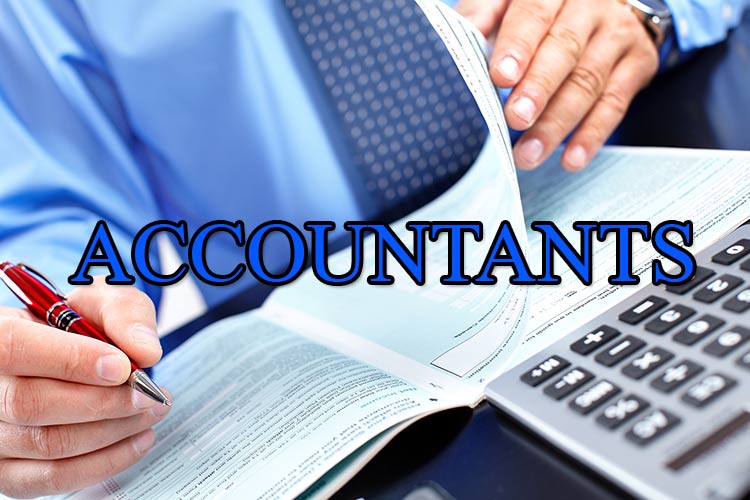 Accountants Vanity local or toll-free phone numbers. Stand Out. Get a Personalized Memorable Vanity Number.
Establishing a local phone number presence for accountants
As an accountant, it's important to establish a strong local presence in your community to attract new clients and build your reputation. One of the best ways to do this is by getting a local phone number. Not only does it provide a professional image, but it also makes it easy for potential clients to contact you.
However, simply having a local phone number isn't enough. You want to make sure it's a memorable and easy-to-remember number that will stick in people's minds. This is where vanity phone numbers come in.
Vanity phone numbers are customized phone numbers that use words or phrases instead of traditional digits. For example, instead of a standard phone number like (123) 456-7890, you could have a vanity number like (123) 4-ACCOUNTANT.
Establishing a local phone number presence can help you attract new clients and improve your professional image. Here are some tips for establishing a local phone number presence as an accountant:
Choose a local area code: When selecting a phone number, choose an area code that is local to the area you want to target. This will give potential clients the impression that your business is based in their area and make it easier for them to contact you.
Use a virtual phone system: A virtual phone system can give your business a local phone number without requiring you to have a physical office in the area. With a virtual phone system, you can route calls to your existing phone number, so you don't need to purchase additional phone lines.
List your local phone number in local directories: List your local phone number in online directories such as Google My Business and Yelp, as well as local business directories in your area. This will help potential clients find you when they search for accountants in their area.
Include your local phone number on your website: Make sure to prominently display your local phone number on your website. This will make it easy for potential clients to contact you and will help establish your local presence.
Offer local services: If you offer tax preparation, bookkeeping, or other accounting services, make sure to highlight your expertise in local tax laws and regulations. This will help demonstrate your knowledge of the local market and build trust with potential clients.
Vanity123.com offers a variety of local numbers & toll-free numbers that are available for ownership, not just leasing. Our team is available seven days a week to provide personalized assistance in finding the perfect number for you.
You can choose from numbers that spell out words or opt for a simple 800 number. Same day transfer to your own carrier.
Please call us at 1-800-207-2000 to get started.
1-800-EZ-RETURNS
1-800-DO-NUMBERS
1-800-TKO-TAXES
1-800-TAX-COUNTER
1-800-BEAN-COUNTER
1-866-EASY-NUMBER
1-800-NIP-TAXES
1-800-TAX-LEGAL
1-800-YOU-PAY-US
1-800-YOU-PAY-TAXES
1-800-BLOCKS-CPA
1-800-DID-TAXES
1-800-TAX-ENDS
1-800-30-TAXES
1-800-SAVE-KASH
1-800-ONE-TWO-THREE
1-800-SAM-TAXES
1-800-READY-RETURNS
1-800-EZ-CALL-US
1-800-EZ-CALL-TAXLINE
1-877-APPLY-NOW 1-877-HOME-CASH
1-866-GREAT-RATE 1-800-DO-IT-NOW
1-866-OUR-WEALTH 1-877-THE-PROGRAM
1-800-ROLL-OVER 1-800-NEST-EGG
1-888-OUT-OF-DEBT 1-877-RID-DEBT
1-800-9REFINANCE 1-800-YES-HOME
1-866-FOR-VA-LOAN 1-866-HOME-LOAN
1-866-LOAN-LENDER 1-866-LOANS-LOW
1-866-LOANS-USA 1-866-MY-LOANS
1-866-OUR-NEST-EGG 1-866-OUR-WEALTH
1-866-THE-PROGRAM 1-877-BROKERS
1-877-FOR-VA-LOANS 1-877-GROWTH-NOW
1-877-NEST-EGG 1-877-NEW-REFI
1-877-US-HOME-LOAN 1-877-VISA-CARD
1-877-WE-REFINANCE 1-888-MR-AUTO-LOAN
1-888-NEST-EGG 1-877-OUT-OF-DEBT
1-888-PREPARE 1-888-WE-FIX-CREDIT
1-888-WE-REFINANCE 1-800-BANKRUPT


Search 1000's of premium vanity phone numbers any city state or area code. We provide proofs of ownership usually the same/next day to move your number to your carrier. We are the only company that stays with the transfer until completed. Don't know what you want? Call 800-207-2000 or use our confidential request form. We can turn your key works into great numbers.