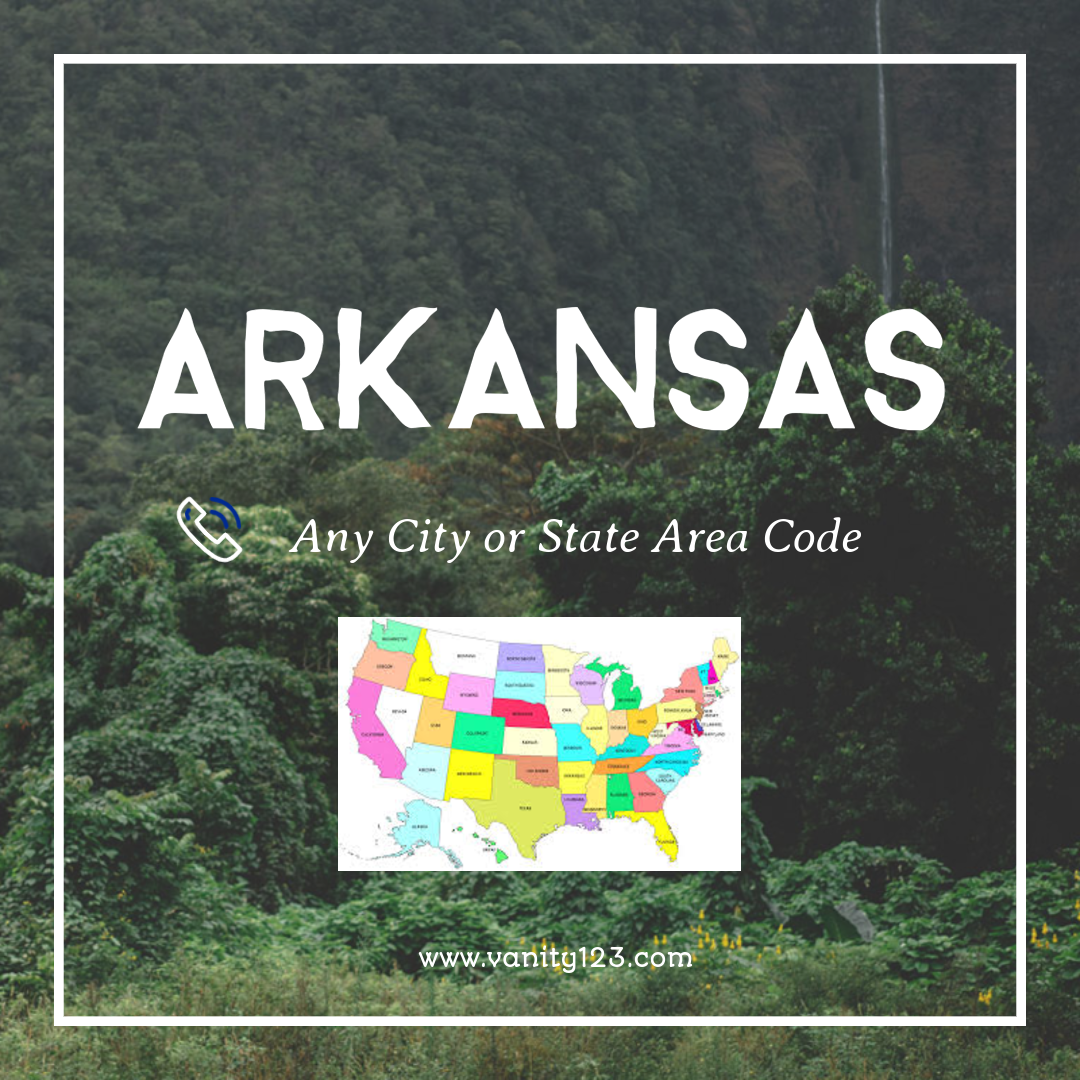 Get a New Arkansas Local Phone Number
Local easy phone numbers can get your business more customer calls and revenue.
Vanity123 has local numbers for any city or state. You own your local number and it can be moved into your primary phone system or to your cellphone.
Local & 800 Vanity Numbers are our specialty. We have a huge selection of numbers available to propose to you right over the phone or via an email proposal. A memorable Local number will set you apart from your competition.
We do things other companies can't do. We locate hard to find numbers for our clients. Numbers stuck at other companies and more, both Local and Toll-Free.
Get a local phone number from Vanity123 today!
For Fastest service please call 1-800-207-2000.
Call for a Free Number Search.
Memorable Numbers
Repeating Number
Premium Numbers
501-635-5000
501-421-2000
501-859-3000
501-859-3333
501-278-1000
501-222-4444
501-421-2000
501-678-5555
501-888-3333
501-222-4000
501-555-HELP
501-TAX-1040
501-87-HOUSE
501-444-MIKE
501-JOE-1000
First-come, First-served Basis
Search 1000's of premium vanity phone numbers any city state or area code. We provide proofs of ownership usually the same/next day to move your number to your carrier. We are the only company that stays with the transfer until completed. Don't know what you want? Call 800-207-2000 or use our confidential request form. We can turn your key works into great numbers.