Heating/AC Vanity Phone Numbers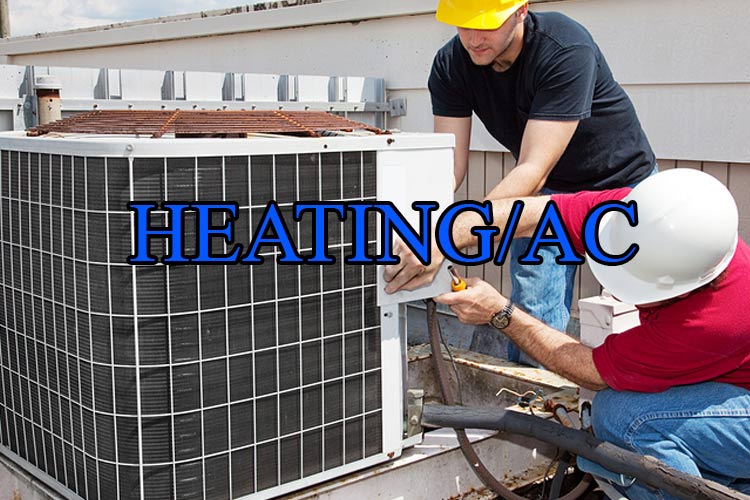 Heating/AC Vanity local or toll-free phone number. Stand Out. Get a Personalized Memorable Vanity Number.
HEATING/AC TOLL FREE VANITY PHONE NUMBERS
HVAC competition is tough, you as a business owner, you want to ensure that you are doing everything in your power to stand out and be noticed. One effective way to do so is by utilizing vanity phone numbers.
Vanity phone numbers are custom phone numbers that are easy to remember and spell out a word or phrase related to your business. For example, instead of having a random string of numbers, you could have a number like 1-800-COOL-AIR or 1-888-HVAC-GURU.
Here are some of the ways in which vanity phone numbers can benefit your Heating/AC business:
Memorability: Vanity phone numbers are memorable, making it easier for potential customers to remember your number when they need your services. With a memorable number, you're more likely to receive repeat business and word-of-mouth referrals.
Brand Awareness: A vanity phone number can include your business name or a catchy phrase, making it easier for potential customers to remember your brand. This can help increase your brand awareness and differentiate your business from competitors.
Professionalism: A vanity phone number gives your business a more professional image. It shows that you have taken the time to create a unique and memorable phone number, which can reflect positively on your overall business operations.
Increased Call Volume: By having a vanity phone number that is easy to remember, you're more likely to receive more calls from potential customers. This can lead to increased call volume and ultimately, more business.
Flexibility: Vanity phone numbers can be used for various marketing campaigns, such as print ads, billboards, or radio commercials. They are versatile and can be used in multiple advertising channels.
In addition to vanity phone numbers, you can also use local phone numbers and toll-free numbers to offer your customers an easy way to reach your business.
At Vanity123, we specialize in providing custom vanity phone numbers for a variety of industries, including Heating/AC businesses. Our vanity phone numbers are top-class, easy to remember, and can include local and 800 numbers. Here are some examples of the vanity phone numbers we offer:
1-800-HEAT-AIR
1-888-COOL-GURU
1-800-AIR-REPAIR
1-888-HVAC-PRO
1-800-HEAT-365
Using a vanity phone number can be a smart marketing strategy for Heating/AC businesses. It can help you stand out from competitors, increase brand awareness, and drive more business. Contact Vanity123 today to learn more about how we can help you create a custom vanity phone number for your Heating/AC business.
1-800-CHILLS-AIR 1-877-CHILL-AIR
1-800-LT-FREEZE 1-877-800-AIR-COND
1-800-CHILL-98 1-888-ANY-AIR-COND
1-800-UC-HEATING 1-877-NO-AIR-COND
1-800-98-FREEZE 1-877-DO-AIR-COND
1-800-GE-COOLING 1-888-MR-HOT-AIR
1-800-A-Z-COOLING 1-866-WE-HEAT-YOU
1-800-97-COOLING 1-866-WE-HEAT-IT
1-800-JR-FREEZE 1-866-HEAT-PLACE
1-800-CHILL-WILL 1-877-HEAT-PLEASE
1-800-IC-FREEZE 1-877-HEATS-YOU
1-888-EZ-HEATING 1-888-A-Z-HEATING
1-877-FAN-HEATER 1-877-LO-HEATING
1-888-TWO-COOL 1-877-HEAT-PLACE
1-877-PUT-AIR-COND 1-888-A-WATER-HEATER
1-888-LOW-AIR-COND 1-877-NO-HEATING
1-877-RV-AIR-COND 1-888-WHY-HEAT
1-877-OK-AIR-COND 1-877-WE-HEAT-YOU
1-888-MR-COLD-AIR 1-877-PUT-NEW-HEATER
1-888-RV-COLD-AIR 1-866-HEAT-PLUMBING
Search 1000's of premium vanity phone numbers any city state or area code. We provide proofs of ownership usually the same/next day to move your number to your carrier. We are the only company that stays with the transfer until completed. Don't know what you want? Call 800-207-2000 or use our confidential request form. We can turn your key works into great numbers.